In the Spotlight

|

June 11, 2015 02:49 EDT
Best-selling Authors & Business Partners, The Benham Brothers, Encourage Others to Stand for Faith 'Whatever the Cost' at K-LOVE Fan Awards 2O15 [VIDEO INTERVIEW]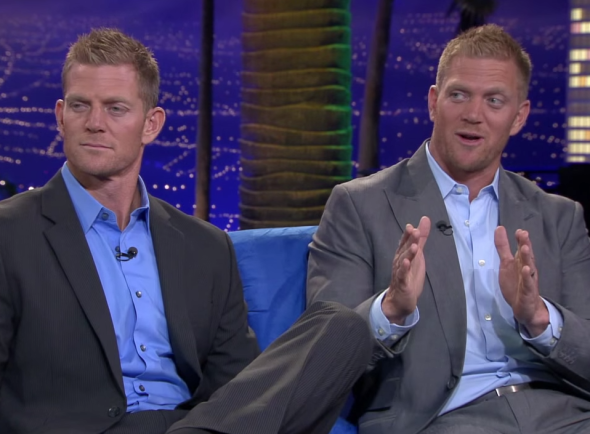 Jason and David Benham, real estate business partners and authors of the best-selling book Whatever the Cost, couldn't have been more excited to be on the red carpet for the K-LOVE Fan Awards. The pro-baseball-players-turned-business-moguls talked to BREATHEcast about why now, more than ever, Americans needs to be standing up for their beliefs in a visible and vocal way.
The twins congratulated BREATHEcast reporter Jeannie Ortega on remembering which brother was which (they are twins, after all), before expressing how humbling it was to be nominated in the "Impact: Book" category. "We didn't even feel like we deserved it, to be honest," said David. He jokingly added, "I know that Jason definitely doesn't deserve it!"
When asked to talk a little but about Whatever the Cost, David Benham said, "Now that the culture is getting darker, now is the time to stand for your faith and for your freedoms whatever the cost. In order to do that, you're going to have to face your fears on one side, and die to your dreams on the other side." Jason and David Benham are particularly familiar with the idea of dying to their dreams, having been forced to give up their dream-come-true HGTV deal last year as a result of comments they had made about their faith. While they may not see themselves as such, Jason and David Benham became an amazing example of what it means to be brave in the face of public criticism.
See the whole interview below: