Artists

|

May 20, 2015 11:18 EDT
Haste the Day Vocalist Says it's 'Scary' When Bands Become People's 'Savior Rather Than Jesus' [INTERVIEW 2]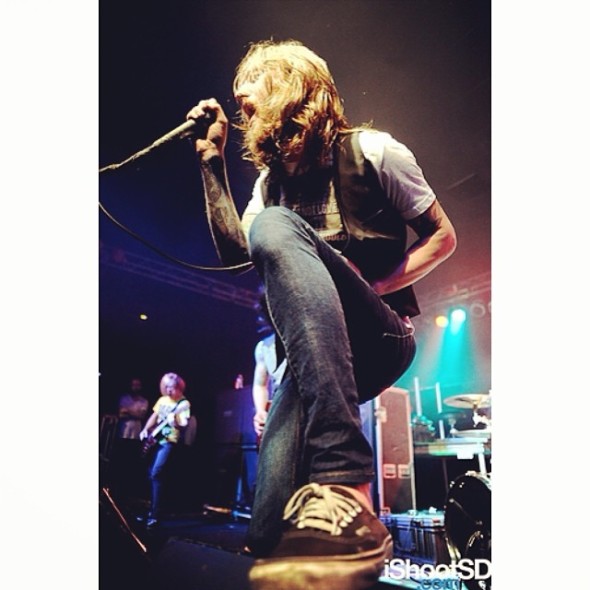 Metalcore band Haste the Day released their first album in five years yesterday, Coward. This incredible reunion record features every member of the band from their ten year existence including both vocalists, Jimmy Ryan and Stephen Keech. BC had the opportunity to speak to the latter.
In part two of the interview, Keech speaks about music being a powerful evangelism tool and Christian artists being put on an unfair pedastal. Part one spoke about the writing process of Coward, and the dynamic of the entire band working together. Read it here.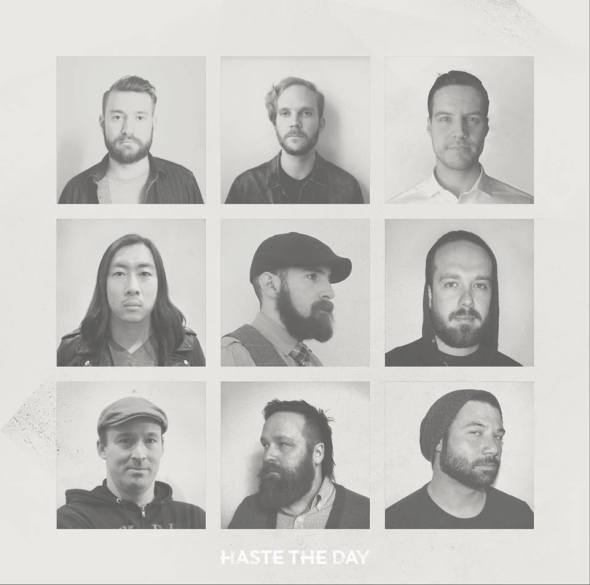 After speaking at length about what went into recording the album, the conversation shifted toward the power of music to convey feeling and emotion while being able to land a message to the listener.
"I think that music is one of the most powerful tools of all time. There is nothing more emotional for some people than hearing 'that song' and it's very relavant to the listener," he stated.
Another aspect of music that makes it a vital tool when it comes to Christianity is through evangelism. The sound and style of the music may be able to reach an unbelieving crowd because it reflects something they are familiar with.
"As far as evangelizing, I think music is an amazing tool to bring across an idea whether it's love or frustration or any of that stuff," Keech shared, "And of course when you are spreading the word of Jesus or you're explaining yourself or your walk with the Lord, I think that can relate to a lot of people."
Keech then spoke about one of the tougher aspects of bringing ministry into a band - the expectations.
"The one tricky thing is that I feel like a lot of people put a lot expectation on Christian bands and it becomes a very dangerous thing. Where the band is basically someone's savior, which I truly believe God can use music, and I've seen Him use our poor efforts in communicating our walks with God to really change someone's life for God," he noted before admitting, "I feel like it's a little scary when someone makes the band their Savior rather than Jesus."
For every genre of music out now, there is a "Christian" version of it. Perhaps the scene of music that has the best crossover appeal to mainstream audiences is rock, especially metalcore and hardcore where the heaviness of the musical sounds is what people vibe to more. The guitars, breakdowns, and screaming vocals in these hard rock Christian acts can reflect the anger or angst of even a believer more-so than maybe a pop or CCM song would. Bands such as Haste the Day, Emery, old UnderOath, and countless others have been able to garner that widespread appeal despite their faith and Christ centered lyrics because of that very reason.
"I think that CCM (Contemporary Christian Music) does it's job within the church walls if that makes sense. I personally wouldn't turn on the radio and hear a CCM song and if I had never heard of Jesus, and be like 'Oh my gosh' but that's just me," he admitted. "I don't really think a lot of non-Christians want to listen to CCM because it's geared to Becky."
He continued, "'Becky' is what the Christian music industry people call the soccer moms who drive their kids to soccer, so they write for Becky. I think that's kind of silly. I think all the 'Becky's' of the world are getting what they need from Christian music but I don't think the rest of the world is. It's not what everyone is called too. I've always felt passionate in playing in clubs and bars, and places that don't always get messages of love and redemption like the story of Jesus Christ. I've always been more called to that."
With that being said sometimes having the image of a Christian band or artist becomes hard because they are expected to be perfect. This is something Keech admits just is not true. We are all "flawed" humans who do our best to live imperfect lives. People of faith have virtually the same struggles as anyone else.
"A lot of these guys in bands, the reasons why their songs are so powerful is because they probably mess up a lot," said Keech. "They probably have a lot of coming back to Jesus moments. That could be a reason why those songs are effective, and I'm not saying that should be a reason for people to do whatever they want, don't be so scared of falling out of God's love..."
He then gave an example of being at a show to see one of his favorite Christian bands. At the show the singer said the "f word" on stage and "my mind just about blew up."
"I was like 'No! These guys are my heroes' and like all that stuff. Which is the reason why I never want to inflict that image on another kid that was like me, but at the same time I learned so much through that."
He reflected, "Well these guys aren't perfect, and they're not Jesus, and that's okay. They don't have to be."
Keech is grateful for the attention and the platform to share his faith and inspire others, but he also knows as stated, that he is no Savior. All he can do is merely point people in the direction of one and scream his lungs out.
The vocalist will have a chance to do that again this Friday in New York City at Irving Plaza with a bunch of his bandmates.
He wrapped up the interview quite simply, "Buy tickets to our shows and come see us, and hang out with us."
Read part one of the interview here.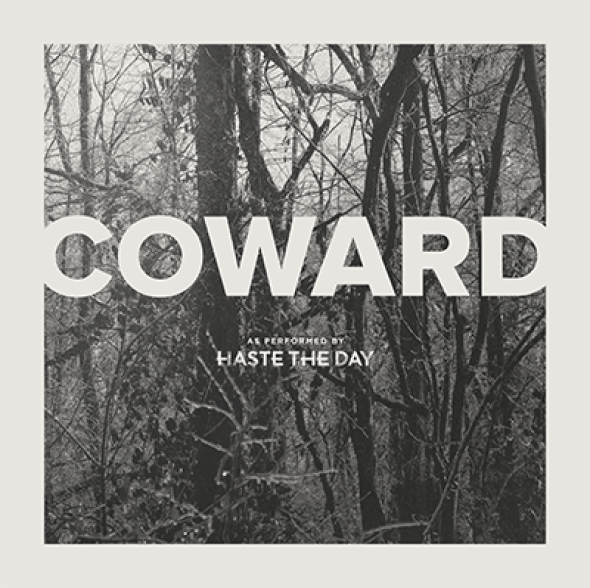 Coward is available on iTunes here for just $8.99. The album can also be ordered on the Solid State website as part of a bundle.
The band has tickets on sale for the small CD release tour as well:
May 22 at Irving Plaza NYC, NY
May 29 at Marquis Theater Denver, CO
May 30 at Glasshouse Pomona, CA
June 6 at The Old National Centre Indianapolis, IN
Get tickets here.