Artists

|

May 27, 2015 03:24 EDT
Power House Singer Blanca Says New Album is 'Different', 'Fresh' & a 'Dream' Come True [INTERVIEW PART 1]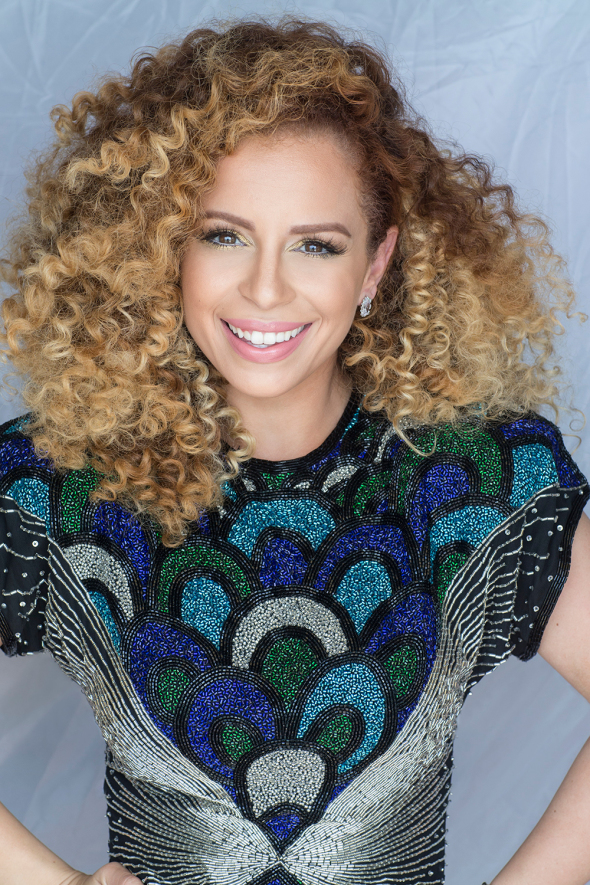 Christian music powerhouse singer Blanca just released her debut self-titled album, and is quickly making a name for herself as one of the industry's top talents. The vocalist took some time out of her busy schedule to talk to BREATHEcast about her new record, songwriting, and working with Lecrae. (Stay tuned for part two tomorrow).
For roughly a decade Blanca was one third (later on half) of Group 1 Crew, a hip-hop, urban, pop group that is still cranking out hits now. So for the singer, stepping out on her own to make a record was still very much a dream of hers.
"It was an amazing moment, I'm not gonna lie. There's a few things in life that you dream about, and I really didn't think 'okay I'll make the album' and think ahead what it would feel like when I was done...to hold that CD for the first time, it just meant so much."
She continued, "I've been doing Christian music for awhile, and this was a different feeling to know that you step out of your comfort zone and you trust the Lord in this area of your life and give your heart and write these songs to see the finished product. It's like, 'Oh, okay, I did this and it's awesome and people are gonna get to hear it.'"
Blanca was able to share this experience with her family, which proved emotional for everyone who has watched her grow as an artist. "Having my family be a part of this process and be so excited and my mom tear up and be so proud of the music. My husband and family, it was cool to celebrate with them for this new chapter."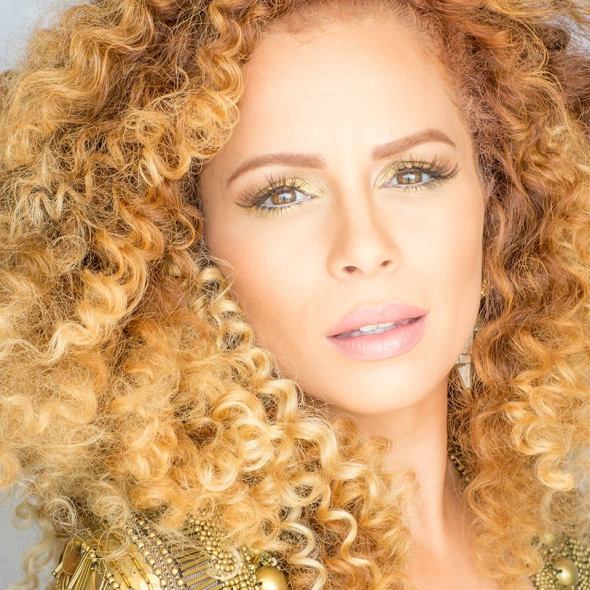 Writing this album was a bit different than anything she had done before. Prior, writing was more of a collaborative effort, so multiple writers were always involved, and each of those was perhaps better at something specific than another. In that sense, Group 1 Crew's songwriting process had writers that complimented each other in different ways.
"Manwell (G1C) was super fast at writing and that was a strong suit for him, so I could rely and lean on him a lot," she admitted. "So going into this solo career in the writing process I was a little bit intimated like, 'Can I actually do this?' I think I kind of approached it a little differently just in the sense of having co-writes and stuff really involved from the beginning where I can feel comfortable and build from there."
She said it was a little different from before, but also had its fair share of similarities. One way of doing this is by having some writers and producers she worked with in the past. This familiarity helped her to grow.
"I always get blown away from how you can sit with someone in a room and just share your heart and say, 'this is what I want this song to be about or this is a title of something that I heard at church and it really stuck out at me' and for them to just be able to capture that and run with it is a really cool experience."
That notion of "sharing your heart" was a very important theme on this album as she looked to write with "authenticity" and kept "true to who I am." This is something Blanca thinks she "accomplished" without a doubt.
"It's different, it's fresh, it's something new in Christian music that I'm able to bring in."
As far as musically, listeners will be pleased at the array of catchy and uptempo beats that inspire dance and joy. There is a mix of her Puerto Rican roots, dabs of hip-hop, and of course her unique blend of soulful pop. "I feel like soundwise it's just a fresh new sound for this industry...I try to keep the quality up to par to what you'd hear anywhere else. I worked really hard on that."
It is this approach that led Blanca to playfully say, "Why should you get this album? Number one, because you need to support! I think it's just another great element to add to whatever playlist you have. You have Lecrae, on there, you have Tedashii, you have hip-hop, you have pop ballads, great lyrics a great message, and hopefully if you get it, it speaks to you and inspires you into stepping out and trusting in the Lord."
Speaking of those two Reach Records emcees, Blanca envisioned before the album came out that she would be working with some of these guys in a certain capacity.
"I love hip-hop; obviously what I was a part of before was very hip-hop influenced. I wanted to bring a a part of that to this album," she shared. "I've been a huge fan of the 116 guys for awhile now. I love Lecrae, Andy Mineo, I love Tedashii, KB, all of them. I knew going into this it was kind of a dream that I threw out there and it became a reality."
She said the connection was made through some of the Reach Records producers. Blanca's label made it happen. Both camps agreed and they went into the studio to start writing together.
"Lecrae, Andy, Tedashii, and all these people are just a phone call away for those guys. I was like 'Hey, it wouldn't be bad to have a feature or two on the album' and the guys agreed off the bat and were like, 'We'll totally down' and even now they are still super supportive of the music."
She said she did not actually record with any of them in the studio. They recorded their parts in Atlanta, and she recorded in Nashville. The producers then put it all together. "I didn't get to kick it with Lecrae and Tedashii, but I'll take it!"
Stay tuned for part two of the interview tomorrow where Blanca will speak about the power of music, the message of her album, and her favorite song.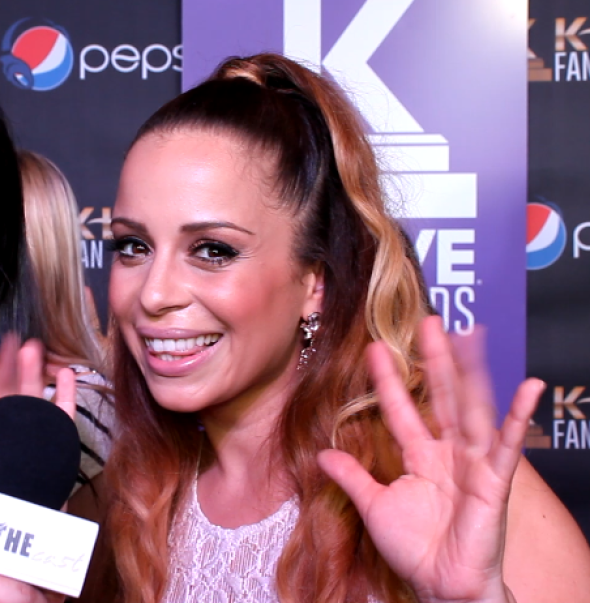 Blanca's self-titled album came out on May 4 and landed in the top 10 of Billboard's Christian charts. Her lead single "Who I Am" also reached No. 1 on the Billboard Hot AC Christian chart.
To learn more about Blanca, her upcoming shows, and music, visit her official site here and Facebook.