Artists

|

May 11, 2015 04:49 EDT
Wolves at the Gate's 'Reprise EP' Reimagines Old Tracks; Stripped Down Alternates Bring New Life to Classic Songs [REVIEW]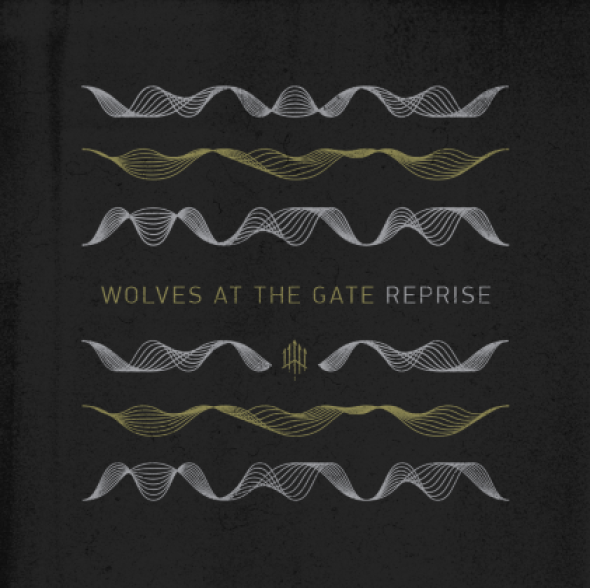 Christian metalcore band Wolves at the Gate is releasing their Reprise EP on May 12, and the songs are reworked acoustic renditions of fan favorites along with a new track. BREATHEcast received an early copy of the EP for review.
"This isn''t something new for us. Usually when I write a song, I do it first on acoustic guitar, it''s never been a stretch for us. There have been times where we have decided to do an impromptu acoustic set after a show or during a set; it''s something we like to do at times," said singer and guitarist Steve Cobucci in a press release.
The EP kicks off with "Dead Man" featuring Michael McGough of Being As An Ocean. The light guitar arrangement with the steady bristle drum sticks on the snare drum sounds superb with the vocals. McGough's vocals are on point and compliment the vocalist well. "I was once a dead man, a stranger with no home/ I stood opposed to God Himself, And yet He pardoned me," rings so true when stripped down to bare bones. The end lyrics, which flips the "stranger with no home" part and adds, "And You saw this wretch, and You gave him life/ Forever I'll praise You, I will praise You," is such a powerful way to end the song.
Listen to ?"Dead Man" on AP here.
The second track, "Relief," features Emery's Toby Morrell, and the two harmonize well together. The steady shaker throughout the song keeps the pace and adds a nice layer to the vocals. The song feels like a praise and worship anthem with "All who are burdened and seeking respite/ All of the hopeless, wretched, and desperate/ All who are worn out and feeling oppressed/ Come in and find your rest," and "For all confined come be set free/ For all the blind that long to see/ Come and receive the perfect relief/ Come and believe He bore your grief." These are truly deep lyrics that exemplify the love of a Father who encourages His children to rest on His shoulders.
"The Bird and the Snake" featuring For Today's Ryan Leitru has a wonderful acoustic yet produced sound. The song has a tremendous presense to it that makes it feel intended. Topically the song is a mini battle of a back and forth conversation - its a good and evil, being lost and having purpose. "No! All you've brought me is pain and grief...No! You deceptive and lying thief," the singer rings out. Perhaps though, the most poignant of words is the realization that we alone can not begin to do things on our own, "I'm too slow to run...I'm too nerved to fly...I once was friend but now the prey," and "I'm too weak to fly...(I'm too slow to run), I'm tired living day by day."
Up next is "The Father's Bargain" featuring Zach Bolen from Citizens & Saints. The real treat of this song is the alternation of the build and calm throughout parts of the song. It makes for a dynamic sound that brings the listener up and down with the music. Once Bolen's harmonies kick in, a new layer of music runs through. The song again reminds God's people to let the guilt and weight of their sins overflow on to Jesus, "Let it be so/ Charge it on me/ For I can bear the weight of sin/ So all would be free."
"East to West" features Aaron Troyer of Come Wild, and he provides the most unique of voices for guest vocals on the EP. His vocals stand out the most, and provide a great contrast in tone with Cobucci's. Troyer also has a significant singing part in this song where he carries the lead for a bit, "I'm looking off into the distance/ And though it may just be a shadow/ I'm chasing after this to find the joy in knowing Christ."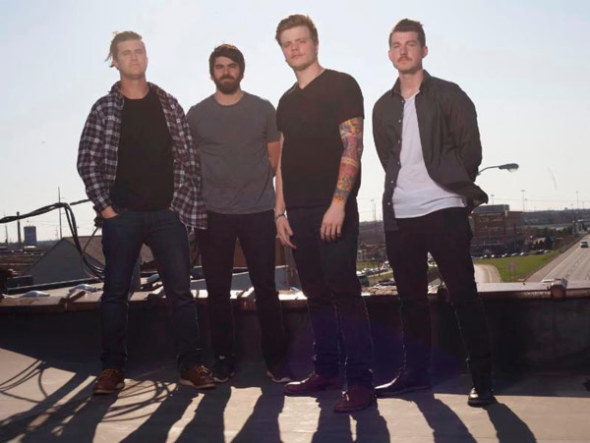 Closing out the EP is new song, "Waste," which according to Cobucci, is metaphorically about a pirate who is pardoned by the king for crimes against the kingdom. The story represents the reasons why the band preaches the gospel at their shows. "Why give this gift to such a man like me, I'm a lying crook and a selfish thief..." they sing. The song sounds more like one of their tracks than just an acoustic reimagining, and even includes a bit of what can considered "acoustic screaming." There are also quite noticeable, filling keys and tones in the song that adds depth.
Overall, Wolves at the Gate do a magnificent job at recreating their songs and bringing an atmosphere to the tracks to make them new. The production work is done well, and the renditions are believable. Often times when heavier bands try to make their songs acoustic, it sounds forced or awkward, but these guys picked great choices and arranged them right. All of the features were also on the money and added a bit of variety to the album.
Catch Wolves at the Gate on tour with Emery, who are in promotion of their new album, You Were Never Alone.
Wolves At The Gate Tour Dates
(5/15 & 5/16 w/ Forevermore instead of Sleeping Giant)
5/15 Seattle, WA @ El Corazon
5/16 Portland, OR @ Hawthorne Theater
5/18 Orangevale, CA @ The Boardwalk
5/19 W Hollywood, CA @ The Roxy Theater
5/20 Las Vegas, NV @ Backstage Bar & Billards
5/21 San Diego, CA @ Epicentre
5/22 Anaheim, CA @ Chain Reaction
5/23 Phoenix, AZ@ Joe's Grotto
5/25 San Antonio, TX @ Korova
5/26 Houston, TX @ Scout Bar
5/27 Ft Worth, TX @ The Rail Club
5/28 Springfield, MO @ Outland Ballroom
5/29 St. Louis, MO @ Firebird