Music

|

September 30, 2015 09:08 EDT
Andy Mineo's 'Uncomfortable' Becomes No. 1 Independent Record in the Country [VIDEO]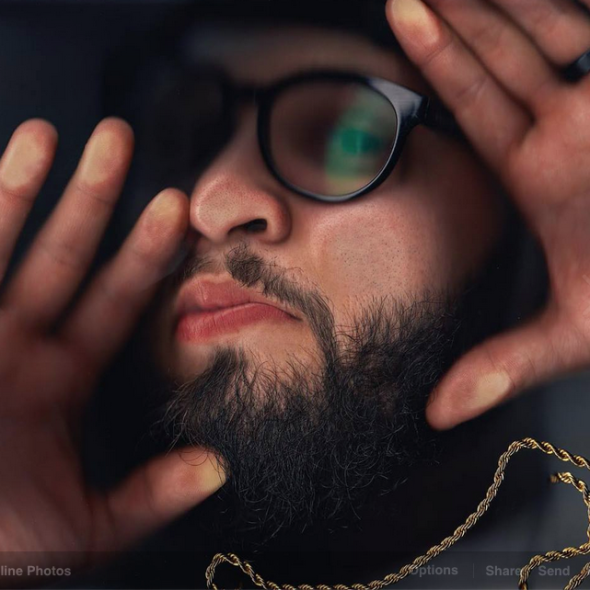 Christian emcee Andy Mineo's new album Uncomfortable debuted as the No. 1 independent record in the country.
The album also reached No. 3 on the Hip Hop Charts and No. 10 on the overall Top 200 charts.
The Uncomfortable Tour begins October 1st and he will be joined by rapper Propaganda. 
Uncomfortable is produced by !llmind (J.Cole, Drake, 50 Cent) and is a 13-track album which includes the first single and title track, "Uncomfortable." The album debuted to critical acclaim on September 18.
The second single off the album, "Hear My Heart," was released in August, and first premiered on Sirius XM's Sway In The Morning and then online with the popular music and entertainment site VIBE. "Hear My Heart" is a tribute to Andy Mineo's deaf sister. Mineo announced the heartfelt song with a sign-language video, which left curious fans wondering what the rapper was cooking up.
Mineo has been documenting the process of making Uncomfortable on his weekly YouTube web series, Saturday Morning Car-Tunez, directed by Francis De La Torre. Mineo prides himself in having a close relationship with his followers, and continues sharing inside tidbits to his life and album making process. Mineo created the Extended Experience via Instagram, where fans can explore an immersive website via Instagram's tagging feature to see behind-the-scenes content for the thirteen tracks on the album.
For more information on Andy Mineo visit andymineo.com
Read our review of Uncomfortable here.
2015 UNCOMFORTABLE TOUR DATES
October 1 St. Peters, MO Church on the Rock
October 2 Tulsa, OK Guts Church
October 3 Houston, TX The Venue/Grace Community Church
October 4 Arlington, TX Texas Hall/UTA
October 8 San Antonio, TX The Aztec Theatre
October 9 Lubbock, TX City Bank Auditorium
October 10 Denver, CO Summit Music Hall
October 11 Omaha, NE Sokol Auditorium
October 15 Des Moines, IA Wooly's
October 16 Arden Hills, MN Benson Great Hall/Bethel University
October 17 Chicago, IL House of Blues
October 18 Grandville, MI Ground Floor/Resurrection Life Church
October 22 Detroit, MI St. Andrews Hall
October 23 Louisville, KY Mercury Ballroom
October 24 Cincinnati, OH The Underground
October 25 Indianapolis, IN Deluxe
October 29 Cleveland, OH House of Blues
October 30 New York, NY Irving Plaza
October 31 Philadelphia, PA Theatre of Living Arts (TLA)
November 1 Columbus, OH Newport Music Hall
November 5 Silver Spring, MD The Fillmore
November 6 Lynchburg, VA Liberty University
November 7 Chesapeake, VA New Life Providence Church - Deep Creek
November 8 Charlotte, NC The Fillmore Charlotte
November 12 Tampa, FL Crossover Church
November 13 Miami, FL Alpha & Omega Church
November 15 Atlanta, GA Center Stage
NEWS SOURCE: stache Media