Artists

|

September 11, 2018 11:30 EDT
David & Tamela Mann Announces Nov. 9 Release Of First Collaboration Album 'Us Against the World: The Love Project'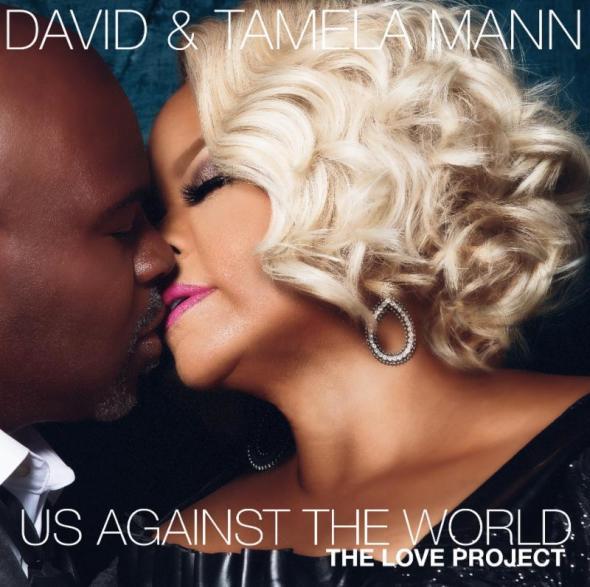 Grammy Award-winning gospel recording artist Tamela Mann and her husband, NAACP Image Award-winning actor and comedian David Mann, on Wednesday announced their first musical collaboration album, Us Against the World: The Love Project, releasing on Nov. 9. The ten-track project is all about resilient and enduring love, brimming with the two singers' vocal chemistry, and will release in conjunction with their new memoir, "Us Against the World: Our Secrets to Love, Marriage, and Family," releasing on W Publishing on Nov. 13.
"Ever since being part of Kirk Franklin's The Family, fans have been asking us to do an album together. With our new book coming this fall, we thought that was the perfect time," David explains.
Tamela adds, "The whole album is an inside look at our love story and the journey we've been on together so recording this project has been really special for both of us."
Produced by David, Tamela, and their son David Mann Jr., Us Against the World: The Love Project, is what the duo describes as a candidly honest album which chronicles defining moments in their relationship. The first single going to Urban AC radio formatted outlets is "Good Love," a timeless romantic duet echoing a Motown classic with David and Tamela's smooth harmonies.
On the heart-wrenching track, "I Love You O," they recreate an epic revelation from early on in their marriage that could have undone them. On "Mason Jar," Tamela performs a solo tribute to her grandmother, mother, and the love of her life, David.
The album's title track "Us Against The World" features David and Tamela's fine vocal blend, layered on top of funky, soulful grooves. The album reconstructs other "big reveals" in the couple's relationship, leading to the closing track, "Signs," which the duo says is the ultimate love letter to each other.
In October and November, David and Tamela Mann will bring their new music the road on the "Us Against the World Mann Family Tour," kicking off in Fresno, Calif., on Oct. 11 and concluding a month later on Nov. 11 in Cincinnati, Ohio, with additional stops in places like Las Vegas, Los Angeles, Houston, Atlanta, Orlando, Philadelphia, and New York City. For tickets and more information please visit the official tour website.
Follow BREATHEcast for the latest news about David & Tamela Mann, or visit their official website and follow them on social media on Facebook, Twitter, Instagram, and YouTube. 
Click below to listen to the album's single "Good Love," or click here to listen on YouTube:
Us Against the World: The Love ProjectTrack List:
1.    Us Against The World | David & Tamela
2.    Mason Jar | Tamela
3.    I Love You O | David
4.    Still Do | David
5.    Good Love | David & Tamela
6.    You | David & Tamela
7.    Feels Like | Tamela
8.    Ups and Downs | David & Tamela
9.    Making Up | David & Tamela
10.  Signs | David & Tamela