Artists

|

January 11, 2018 05:38 EST
Forerunner Music "Fully Alive' Worship Album Review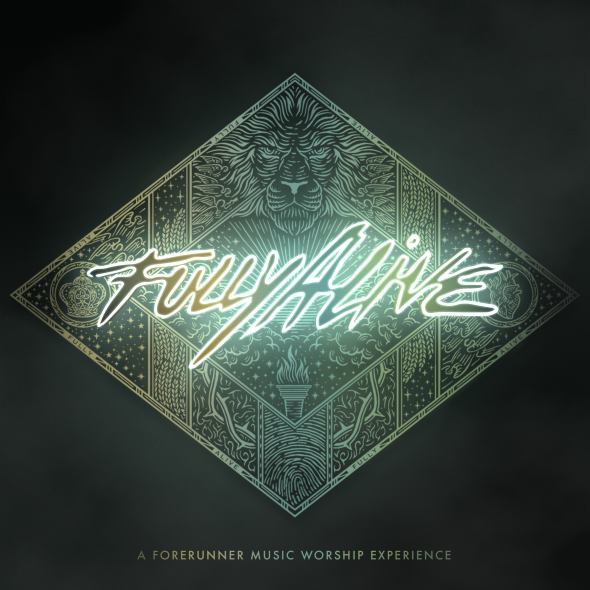 Top picks: "Freedom Song," "All I Need," "Fingerprints," "I Have Decided"
Tomorrow, Forerunner Music is releasing their new multi-artist album Fully Alive and at BREATHEcast.com we've been excited to give it a listen and to give you our first impressions in this review. Forerunner Music is the official record label of the night-and-day worship community at the International House of Prayer of Kansas City (IHOPKC). For a complete background on the album and the inspiring story of how it came about, please check out our previous coverage here.
Fully Alive opens with an epic call to worship by Sammie Lee, "Awake My Soul ft. Odeta" leading into the first full-length track, "Fingerprints." On "Fingerprints," an upbeat song of praise, singer Abi Bennett declares that the saving work of Jesus Christ is evident all around on every believer, much like fingerprints pointing back to its owner. 
The third track, "Heart's Celebration" is a joy-filled celebration sung by Laura Hackett Park inviting listeners to worship with their "whole being," and it really nudges you to want to lift your hands up in praise. Park follows this up with "Loved By You" a spontaneous prayer in response to God's love. 
The uptempo beats and rhythmic guitar and keyboard melodies continue into "Fill Us With Glory," sung by Jaye Thomas. In the middle of the song the music suddenly breaks up into a God-adoring bridge section, seeking God's power to change believers' lives.
"Drawing Close" is a more intimate song where Brandon Oaks expresses our desire to be nearer to God. Track number seven, "Grateful Love," is an introspective song keeping the meditative feel of the previous track, where Jonas Park continues to reflect on our surrender to Jesus every day. The song also features vocals by Laura Hackett Park.
"Forevermore" starts meditative but quickly builds into an uptempo carnival-like declaration of the gospel sung by David Forlu and featuring vocals by Odeta. The next track, "Torches," is a victorious exhortation by Lauren Alexandria reminding believers to shine into this world like the light of the world.
Next up, Olivia Buckles brings listeners to an intimate place with the "All I Need," a dynamic song of surrender which could very well become the next big church hit. On "How Awesome Are Your Works," Laura Hackett Park, assisted by Jon Thurlow on vocals, exalts the name of the mighty God over all creation.
Chris Tofilon brings us "Jesus My Brother," a personal song of the cross of Christ, about the Lord walking by our side, carrying us through the darkest night. "Come Now Joy" continues along the same lines with singer Justin Rizzo calling on the Lord to carry us and guide us.
Track number 14, the upbeat "Freedom Song," is a powerful testimony to the work of our savior Jesus, sung by Lauren Alexandria and featuring additional vocals by Laura Hackett Park and David Forlu.
The album concludes with the worshipful anthem "I Have Decided" sung by Jaye Thomas, declaring the resolve of Christians to be disciples to our world and be his hands and feet to follow Jesus to the ends of the earth.
Fully Alive is available for pre-order now at iTunes and, starting tomorrow, it will be available to purchase and stream on Spotify, Apple Music, Google Play, Amazon and other digital providers. The album can also be purchased from the Forerunner Bookstore online at www.forerunnermusic.com/fullyalive, in addition to digital and physical retailers everywhere.