Music

|

September 17, 2018 08:45 EDT
Former Group 1 Crew Singer Blanca Releases Impactful New Album 'Shattered'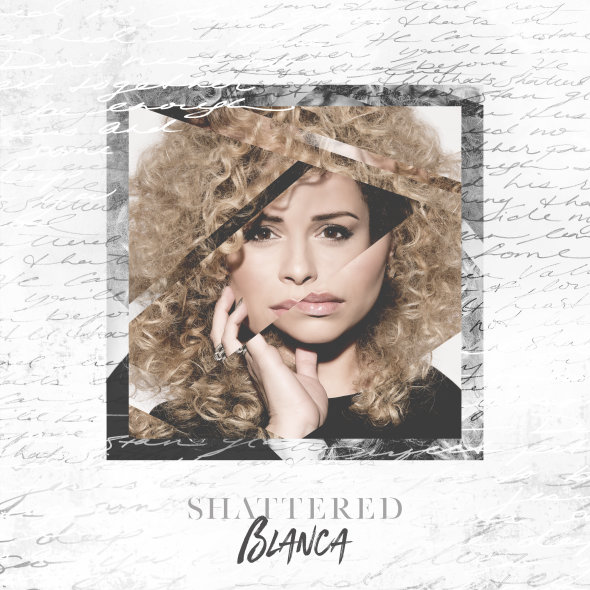 Acclaimed singer and former Group 1 Crew member Blanca on Friday released her anticipated sophomore album, Shattered, on Curb/Word Entertainment. The 14-track album also includes the powerhouse vocalist's current single, "What If," playing at Hot AC/CHR radio.
After recently losing her mother to breast cancer, Blanca says Shattered focuses on moving forward and finding healing for one's heart.
"My main focus with this new album was honesty," Blanca says. "I want people to be drawn in through the emotion and sincerity of the lyrics, and feel as if they are right there with me."
She adds, "Though we are all on different journeys in life, the music is what connects us. Their healing is my healing and my pain is their pain."
During the creation of Shattered, Blanca enlisted the help of many noted producers, including Jason Ingram and Paul Mabury, Tedd T, COBRA, Bernie Herms, Jordan Sapp, Jeff Sojka, Josh Zegan, and Tommee Profitt. The album also features guest performances by fellow artists Redimi2 and Tye Tribbett.
The album is the follow-up to Blanca's explosive 2015 self-titled debut record, Blanca, which garnered the two No. 1 radio singles, "Who I Am," and "Not Backing Down (feat. Tedashii)." In addition, the title track on her 2017 EP, Real Love, also garnered a No. 1 single.
Currently, Blanca is preparing to join fellow artist Mandisa on "Mandisa's Girls Night Live Tour," together with Jasmine Murray and Candace Payne, also known as "Chewbacca Mom." The tour kicks off on Sept. 27 and aims at "strengthening female community, with tickets and more information available at GNLtour.com.
Shattered is available for streaming and download everywhere now, with links available here.
Follow BREATHEcast for the latest news about Blanca, or visit her official website and follow her on Facebook, Twitter, Instagram, and YouTube.
Shattered Track Listing:
1. Remind Me
2. What If
3. Real Love
4. Best Part of Me
5. Steady
6. All In
7. Heaven
8. Run To The River (feat. Tye Tribbett)
9. How Much More
10. Shattered
11. Undeniable
12. Numb
13. Give It All (feat. Redimi2)
14. Feel It