BC News

|

May 12, 2022 04:08 EDT
Legendary Quartet artist Spencer Taylor, Jr & Only 4 Jesus United release single "Everything Will Be Alright" ft. Bishop Marvin L. Winans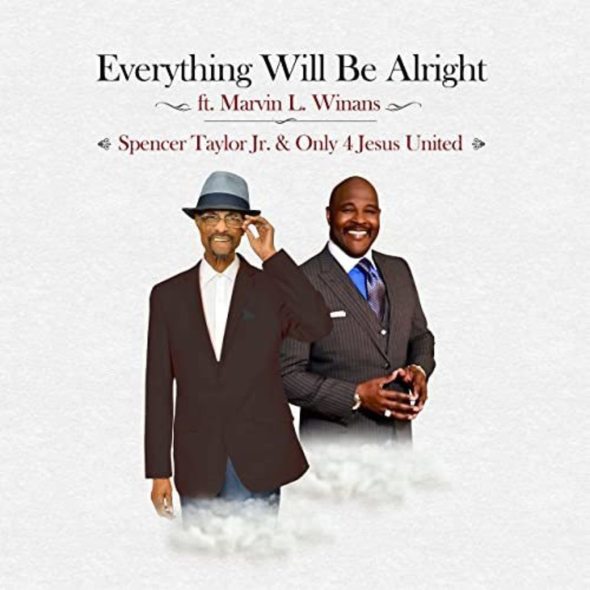 The history of Gospel music includes an incredible list of singers, groups, and songwriters who have laid the foundation and sculpted this music classification that all other music genres have incorporated elements of its style, rhythms, and lyrics.  Quartet music remains the heartbeat of Gospel music.  One of Quartet's most iconic living legends is Spencer Taylor, Jr.
Spencer Taylor, Jr (born 1928) first sang in The Holy Wonders group.  He joined the Highway Qualified Christians (QC's) group in 1956.  Since the launch of The Highway QC's, the group has included iconic members Sam Cooke, Marvin and Charles Jones, Creadell Copeland, Curtis and Lee Richardson (founders), Lou Rawls, Johnnie Taylor, and Chris Flowers.  Spencer Taylor, Jr is still with the QC's and is one of Gospel music's longest-living legends.  
For over 70 years, The Highway QC's have a catalog of over forty releases, appearances at The Apollo Theater, Carnegie Hall, Madison Square Garden, and performances with Gospel music royalty Mahalia Jackson, Clara Ward, and James Cleveland.   Spencer Taylor, Jr and The Highway QC's are still making music and captivating audiences today.  Now, Spencer has released an all-new single that has made its way to the iTunes Top 40 US Christian and Gospel Songs chart.   
Spencer's new single is "Everything Will Be Alright".  This soulful Gospel song features the background vocals from the music collective Only 4 Jesus United and production by Ruff Boyz Records.   
Spencer also includes a special appearance by Bishop Marvin L. Winans on the song.  
"My dad, Pop Winans, loved quartet music, and so do I," says Bishop Marvin L. Winans.  "It was an honor to be asked to sing with Spencer Taylor of the Highway QC's".
"Everything Will Be Alright" is available now on all digital music outlets and has been released by DAF Entertainment Group.  In addition, the single is currently going for adds at Gospel Radio.