Song Stories

|

October 19, 2021 10:08 EDT
'NEEDTOBREATHE: Into the Mystery' coming to theaters November 3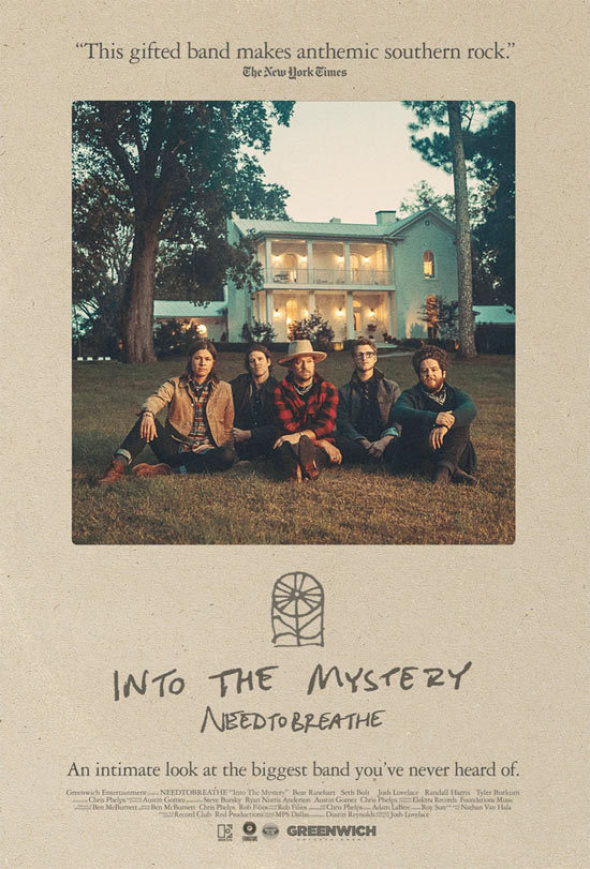 NEEDTOBREATHE: Into the Mystery will be released by Greenwich Entertainment in over 500 movie theaters throughout the nation, featuring the band's creative journey of recording their latest album Into the Mystery. The feature length film will give viewers an intimate look into the band's unique recording at a Tennessee home where they built a studio from ground up in the midst of the Covid-19 pandemic.
Watch the trailer below:
"So normally, this would take us 3 years to do, and we're going to try do it in 3 weeks," Bear Rinehart said in the official theatrical trailer.
The GRAMMY® nominated band has topped charts, sold over 2 million album sales and 2 billion streams since 1998.