BC News

|

April 21, 2022 12:41 EDT
Pastor David Wright and The New York Fellowship Mass Choir declare it's "ALREADY DONE" with new radio single featuring Lillian Lloyd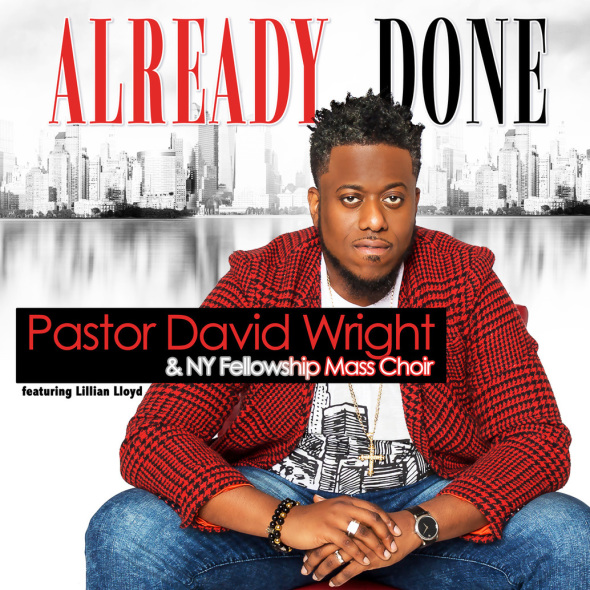 Brooklyn, NY --  For centuries, Gospel music has remained rooted, sustained, and modernized by choirs.  One of the genre's most distinguished choirs is the New York Fellowship Mass Choir.  They made their debut in 1994 under the leadership of the late Rev. Timothy Wright.  The new generation of singers and musicians making up the NY Fellowship is led by his son, Pastor David Wright. These fresh voices release fresh music while carrying forth the banner of Rev. Wright's legacy and the great Gospel choir sound.
Pastor David Wright and The New York Fellowship Mass Choir recorded their live MIRACLES album in 2021.   The album boasted radio hits "I'm Blessed" and the title track "Miracles".  Wright and his anointed singers have released another radio single from the album, "Already Done".
"Already Done" is a powerful choir song written by Pastor David Wright. The single is crafted musically with a power-packed horn section, an amazing rhythm unit, and his vibrant 50-voice choir.  In addition, Gospel music's adlib queen, Evangelist Lillian Lloyd, is the featured vocalist.  
Listen To "Already Done"
Vocalist Lillian Lloyd, noted for her incredible performances as part of Ricky Dillard and New G, delivers "Already Done" with her  strong soprano voice sending chills through the audience. Wright and Lloyd's tag team moments are reminiscent of Rev. Timothy Wright and Myrna Summers' performances 30 years ago. This song is the quintessential Gospel choir song that will be remembered through generations of great choir music.   
"Already Done" is available on the MIRACLES album on all digital outlets.  The album is released by Wright's Godfather Records label. 
David Wright was ordained Pastor of Grace Tabernacle Christian Center Church of God in Christ in Brooklyn, NY, in 2009.  Here at his home church, where his parents were both founders and co-pastors, Wright imparts his gifts in the ministry of music and musicianship, sound counsel, and Biblical teaching. He and First Lady Geneatha Wright launched the Life Impact Worship Center in Cherry Hill, New Jersey.