Artists

|

June 22, 2018 07:56 EDT
Plumb Releases Empowering New Album 'Beautifully Broken,' Featuring Her Hit Single "God Help Me"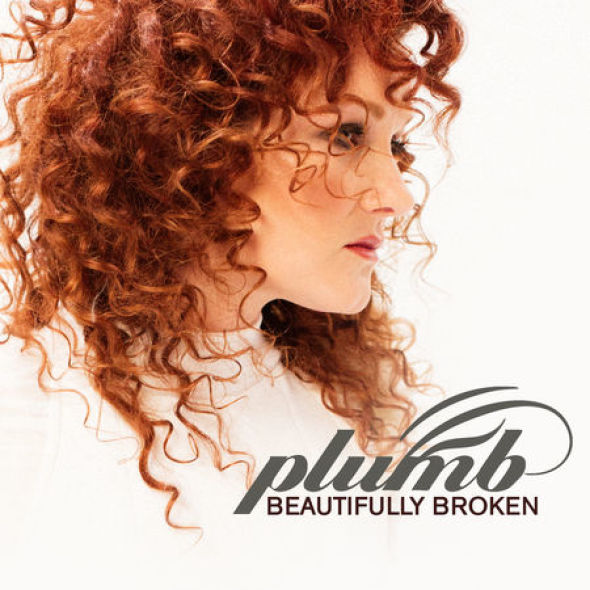 Acclaimed recording artist Plumb today independently released her latest album, Beautifully Broken, in partnership with Centricity Music. Featuring last year's hit single "God Help Me" and the current single "Beautifully Broken," the 11-track album's title track is also featured in an upcoming movie by Big Film Factory with the same name releasing on Aug. 24.
Inspired by her daughter, Beautifully Broken shares an empowering vision of challenging the world for the safety, health, and hope of every daughter. However, it is not just a message for women, but Plumb says the new album contains the powerful message that "we all need to know and be reminded that we are all beautiful and worthy."
Plumb, whose real name is Tiffany Arbuckle Lee, says Beautifully Broken is a record of firsts, "The first album on my own label. Much of it written and recorded at my own studio. The first to partner with the amazing Centricity Music family. My first time working with producer and friend, Jeremy Redmon."
She continues, "The first time I've been this vulnerable and faced brokenness eye to eye. No matter what you've done, no matter what's been done to you, no matter where you're at on your journey... what matters most is whose you are. And He can use it all to advance His kingdom. And that... is beautiful."
Beautifully Broken is available everywhere now, including your favorite digital platform here.
The singer also has a new book releasing the same day as the film on Aug. 24, Fight For Her...Even If You Have To Fight Her. The book is a moving challenge to women of all ages to fight for each other, even if that means, as Plumb puts it, "fighting with each other, with love, with hope, and with bucket loads of grace."
Plumb is touring throughout the summer and fall, with stops at music festivals across the country, and she encourages festivalgoers to come by and say "hello." Upcoming tour dates are available below.
Plumb summer tour dates:
June 22 - Elevate Festival, Phoenix, AZ
June 23 - Kindred Fest, Providence, KY
June 30 - Freedom Fest, Janesville, WI
July 13 - Night Vision, Olathe, CO
July 21 - Rock the Island Festival - Saginaw, MI
Aug 9 - Unity Festival, Muskegon, MI
Aug 10 - Thrivefest North, West Fargo, ND
Aug 12 - No Greater Love Fest, Morley Canada
Aug 18 - Amplify Fest, Benton AR
Sept 2 - West Liberty Labor Day Fest, West Liberty Ohio
Sept 15 - Uprise Festival, Shippensburg, PA
Sept 22 - GraceFest - Palmdale, CA
Stay tuned to BREATHEcast for the latest news about Plumb, and for more information and full tour dates, visit her official website and follow her on social media on Facebook, Twitter, Instagram, and YouTube.