Artists

|

July 25, 2018 12:43 EDT
Ryan Stevenson Releases New Music Video For "No Matter What"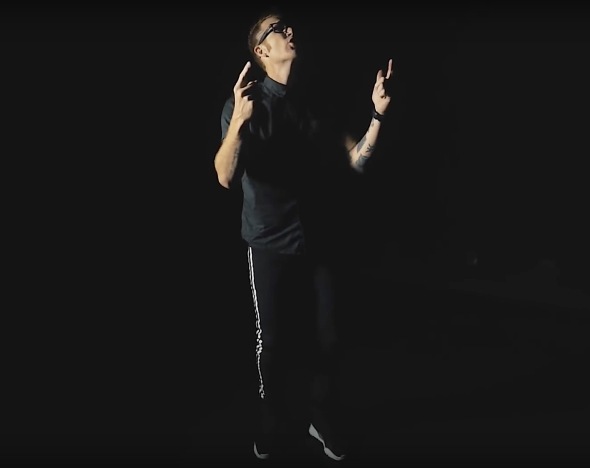 Singer-songwriter Ryan Stevenson on Tuesday debuted a brand-new music video for his current single, "No Matter What," which can be viewed at the end of this article. The song is also the title track on his latest album, No Matter What, which released earlier this year, where it features additional vocals by Bart Millard of MercyMe.
"No Matter What (feat. Bart Millard)" is currently a Top 10 single and climbing across all audience/airplay and AC radio charts at Billboard and Mediabase. The song is also featured on Spotify's Top Christian and Top Christian Contemporary playlists and Apple Music's A-List: Christian.
Released in April, Stevenson's latest album, No Matter What, offers soul-stirring tracks such as the 2017 hit song, "The Gospel," and, "Faithful," featuring Amy Grant, who also co-wrote the song with Stevenson and the album's producer, Bryan Fowler.
Following a string of summer festival performances and tour dates, BREATHEcast recently reported that Stevenson is joining TobyMac on his one-of-a-kind "TobyMac and DiverseCity: The Theatre Tour" this November. Tickets for the tour will go on sale this Friday, July 27, with dates listed below.
Thu, Nov 1 | Roanoke, VA | Berglund Arts Theatre
Fri, Nov 2 | Charleston, SC | Charleston Gaillard Center
Sat, Nov 3 | Augusta, GA | Miller Theatre
Sun, Nov 4 | Richmond, KY | EKU Center for the Arts
Thu, Nov 8 | Akron, OH | Akron Civic Theatre
Fri, Nov 9 | Reading, PA | Santander PAC
Sat, Nov 10 | Providence, RI | Veterans Memorial Auditorium
Sun, Nov 11 | Erie, PA | Warner Theatre
Thu, Nov 15 | Lafayette, LA | Heymann Auditorium
Fri, Nov 16 | Beaumont, TX | Jefferson Theatre (w/o Ryan Stevenson)
Sat, Nov 17 | Midland, TX | Wagner Noel Performing Arts Center
Sun, Nov 18 | Shreveport, LA | Shreveport Municipal Auditorium
"No Matter What (feat. Bart Millard)" can be downloaded or streamed everywhere now, with links to most digital music platforms available here.
Follow BREATHEcast for the most up-to-date news about Ryan Stevenson, or visit his official website and follow him on social media on Facebook, Twitter, Instagram, and YouTube.
Click below to watch the brand-new music video for "No Matter What," or click here to watch it on YouTube: