Music

|

November 14, 2017 03:07 EST
Sara Groves "Abide with Me" Album Review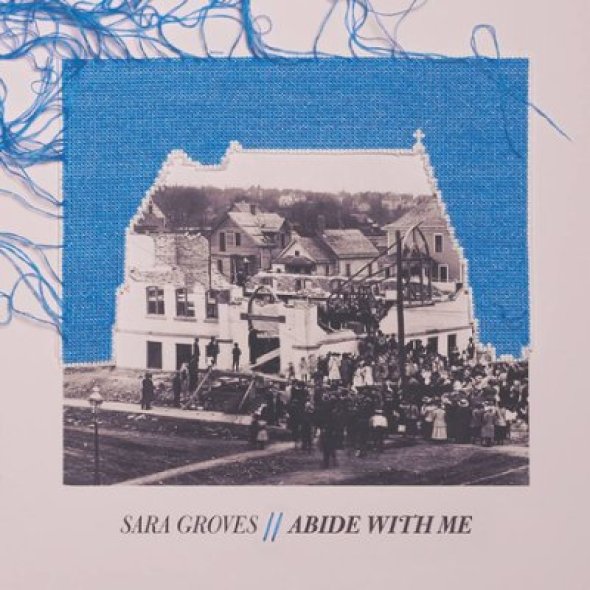 Prime Cuts:  He's Always Been Faithful, Praise to the Lord, 'Tis So Sweet
Overall Grade: 4/5
Sara Groves gave us some unforgettable radio hits like "Less Like Scars" and "All Right Here."  Fair enough; they were catchy and they make us want to sing along.  But Groves has never really been tailored made for mass consumption.  Rather, right from her early days with tracks such as "Paintings Pictures of Egypt" and "The Word," she has had a ruminative side.  Over the years as she becomes more established, building up a larger and larger fan base, Groves has moved musically farther away from pampering to radio's favour.  And her lyrics have become more and more poetic and acerbic ready to trim off any frills or tropes that might border on cliché.  She manages to reach an epitome of her poetic best with 2o15's "Floodplains."  Now, she has taken the same template of reflective pop-folk and apply it to 10 carefully curated hymns and songs.
While many hymn albums fall into the perennial trap of trying to be far too bombastic, often equating loudness with more worshipful.  Groves has wisely eschewed such a temptation by decelerating the worship anthem "Praise to the Lord" a notch or two, transforming it into a Celtic-esque string ballad that is a balm to the soul.  On the other hand, many a lesser artist often treat "Abide with Me" as a dirge sang primarily at wakes and funerals, Groves adds a sheen of sparkle to it giving it a refreshing breath of fresh air.  Then she explores her Americana/country roots with "Fairest Lord Jesus;" those who like their music rustic awash with Merle Haggard's type of slide guitar will be enthralled by this Christ-centered hymn.
Another winning formula Groves has adopted is the inclusion of lesser known hymns.  For those of us who did not cut our teeth on hymns, we may not be too familiar with Fanny Crosby's "What a Friend."  Giving this a sparse and languid read, Groves comes across as reflective but a tad too laidback.  Clocking in at 5 minutes and 12 seconds, "To the Dawn" is way too long. And with far too many ballads bunch together, "To the Dawn" may not be bright enough to keep us awake.  Much better is "Tis So Sweet;" the hymn comes with a delightful shuffle beat.  Easily, the crowning moment is Groves take of her own composition "He's Always Been Faithful."  With piano, bass and some woodwind instrument, her updated version is even more heartfelt and worshipful.
"Abide with Me" isn't one of those made-for-radio album combustible for immediate gratification.  Rather, the album's beauty and depth are to be acquired through careful listening and reflection.  At the end of the day, "Abide with Me" is not for the hurried and the superficial; it's a meaty album prepared for those who wish to invest the time to get to know these songs as friends.