BC News

|

July 15, 2022 11:03 EDT
Word entertainment's Blanca announces highly-anticipated album, "The Heartbreak And The Healing,"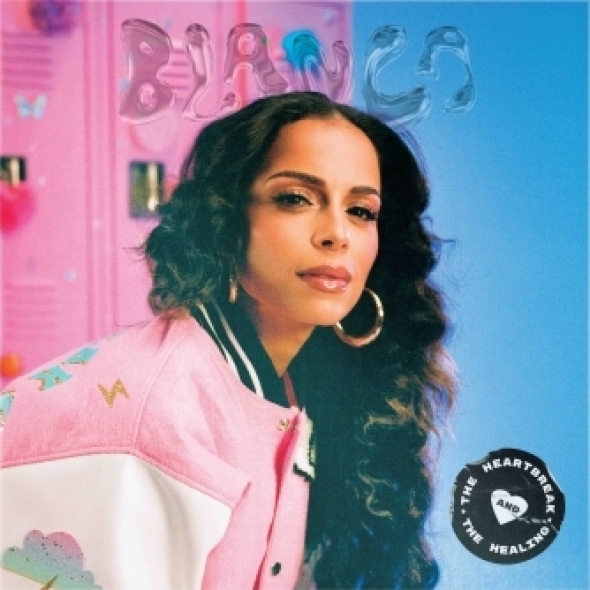 Nashville, Tenn. (July 15, 2022) — Award-winning Curb | Word Entertainment recording artist Blanca announces her highly-anticipated album, The Heartbreak And The Healing, set to arrive September 23, 2022. Beginning today (7/15), fans can pre-order, pre-add and pre-save the powerhouse vocalist's upcoming LP HERE. Additionally, Blanca previews the deeply personal record with the release of "New Day (feat. Jekalyn Carr)," available today — listen HERE, and watch the official music video for the undeniably optimistic track HERE.
Blanca's third studio project, The Heartbreak And The Healing, offers two sides of the same story — the hurt and the redemption. Written in the wake of a painful divorce, the songstress vulnerably cracks her heart wide open on the new 14-track collection that beautifully showcases the merger of her unstoppable voice and her transparent lyricism. A diverse fusion of pop, Latin, hip-hop and Gospel, the full-length effort follows Blanca on a journey of self-discovery as she rises from the ashes stronger and more empowered than ever before. The fresh set features chart-topping hit "Even At My Worst" and current radio single "The Healing (feat. Dante Bowe)," which the pair recently performed at the 2022 K-Love Fan Awards, where Blanca was nominated for Female Artist of the Year.
Blanca continues to give listeners a glimpse into The Heartbreak And The Healing with today's advance drop of "New Day." A blend of pulsating hip-hop beats and a soulful groove, the pulls-no-punches selection welcomes five-time GRAMMY® nominee Jekalyn Carr on the second verse. Together, the two vocalists make a bold statement: They're not settling, and good things are coming their way. Unbreakable, Blanca steps into new mercies as she charts a course all her own with a good deal of grit and determination on the confident new track, which she co-wrote with Anton Göransson, Isabella Sjöstrand, Taylor Hill and Carr.
Pre-Order, Pre-Add and Pre-Save The Heartbreak And The Healing HERE. Stream or purchase "New Day (feat. Jekalyn Carr)" HERE. For more information, visit www.officialblanca.com.
The powerful pop vocalist of Puerto Rican descent, Blanca, was born in New York City and at a young age, moved to Florida, where she lives today. The Premios Arpa award recipient's self-titled, debut solo album, following a successful Dove Award-winning run with Group 1 Crew, garnered two No. 1 radio singles, "Who I Am" and "Not Backing Down (feat. Tedashii)," the latter of which was featured on ESPN. Shattered, Blanca's second album and a project that is very personal to her, added three back-to-back No. 1 radio singles ("Real Love," "What If" and "Remind Me") to her story, along with 104 million streams and more than 39 million views on YouTube. She received her first-ever Tecla Award nomination in October of 2019, in the category of Best Musician Creating Social Content. Blanca's recent radio single, "Even At My Worst," became her fifth No. 1 radio single and her new single, "The Healing (feat. Dante Bowe)," is available now. Her next solo project, The Heartbreak and The Healing, is available for pre-order/pre-add/pre-save now and the full release will be available everywhere Friday, September 23.