BC News

|

April 27, 2022 04:01 EDT
Zak Williams & 1AKORD Rise To #21 On Billboard Radio Chart With Popular Praise Chant "Jehovah Jireh"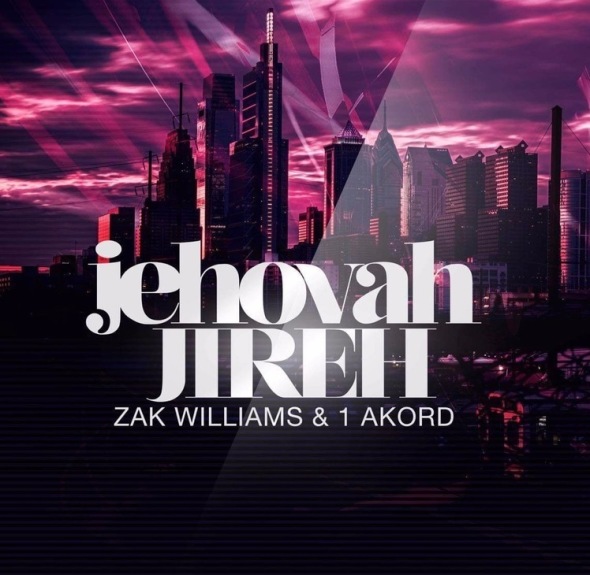 Philadelphia, PA -- Jehovah Jireh is one of the most widely used names for God.  Jehovah Jireh means "the Lord will provide" and through faith, believers trust God on this promise.  Stellar Award-nominated choir Zak Williams and 1AKORD (Zak & 1A) have given us a simple praise chant sweeping across the country called "Jehovah Jireh".  His single is a steadfast reminder of this promise.
"Jehovah Jireh" is a remake of the original written by Kevin Pringle (Wilmington Chester Mass Choir, Russell Delegation, GMWA Mass Choir).  Zak & 1A have taken the single to #21 on the Billboard BDS Gospel Airplay Chart this week.  "Jehovah Jireh" is one of only three songs from choirs on the current BDS Top 30 Gospel Radio Chart.
Gospel radio programmers share support and testimonies about Zak & 1A and "Jehovah Jireh"...
"Zak Williams brings some of the most exhilarating music I have come across in a long time.  His music feeds the soul with a unique sound, and he shares a passion for greatness through the melodies.  We will hear from Zak Williams for many years to come!" - Autumn Cannon, KGGR-AM Radio - Dallas, TX."
Just when we thought choir music was fading completely away, Zak Williams & 1AKord brings the excitement and tempo desperately needed in Gospel and Inspirational music.  Jehovah Jireh is a rekindling of church choir music at its best."  - Michael Gamble, Senior Radio Manager - New Media Macon, Inc.
"Jehovah Jireh is a song of infinite praise, royal recognition, and endless adoration honoring our all-powerful God."  - Trice "Sistah Peaches" Whitley, Station Owner - i-am-radio.com. 

"Jehovah Jireh is rather inspiring and a great church song!"  - Jay Bryant, Program Director - WAGG Radio, Birmingham, AL
Some of Gospel music's popular artists, media personalities, and pastors recently joined Zak & 1A in the proclamation of God's provision in the official "Jehovah Jireh" lyric video. The video features multiple award-winning icon John P. Kee, Stellar Award-winning artist Earl Bynum, The Gospel Industry Network President Bishop Kenneth Wells, Hasan James of Root Magazine, Gospel artists Danielle Sunny Bryant, Jason Clayborn and more.  Gospel music fans and choir music enthusiasts can now also watch Zak and his dynamic choir perform the hit song at the annual Unity Day event in Philadelphia.  Watch here.
"Jehovah Jireh" is available on all digital music outlets and is released by Enon Music Group, Sony Music, and The Orchard.