videos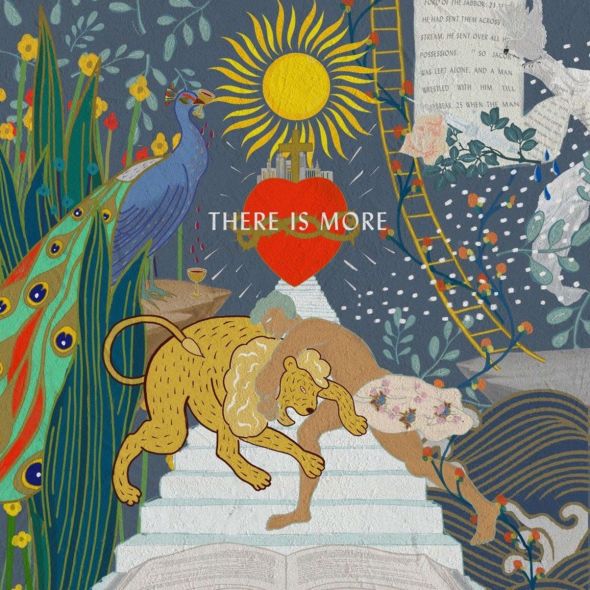 Prime Cuts:  God So Love, Be Still, In Remembrance
Overall Grade: 4.5/5
Even the weakest Hillsong Worship album is stronger than 90% of worship outputs out there.  Since their burgeoning days under the leadership of the mega-church's worship pastor Darlene Zschech, the vision has had already been cast.  Despite the permutations of styles, worship leaders and songwriters, their songs are singularly aimed to aid the church in lifting her voice to God.  Thus, with every Hillsong Worship you can count on three givens: first, all the songs here are directed to God.  
Second, while many of their peers slothfully veil love songs with trite worship rhetoric, most of Hillsong's songs have a collective voice.  Their songs aren't just vacuous ramblings from a lonely soul to God.  Rather, they are the heart's cry of the church that has waited on the Lord to God.  Third, it doesn't take a genius to figure out  why 30% of the top CCLI chart bears the Hillsong publishing label.  All across these years, their songs are melodious, singable, theological sound and most importantly, memorable.  
"There is More" bears these three insignia as with their other 26 albums.  On the frontline is Brooke (Fraser) Ligertwood.  After her Grammy win earlier this year, it only makes sense that she gets to sing lead on the first single "Who You say I Am." Written by Reuben Morgan and Ben Fielding, "Who You Say I Am" is a deeply assuring mid tempo that grounds our self-image in God's redemption. This song is gospel to those struggling with self-esteem problems.  Ligertwood also shines on the pensive "New Wine."  Calling to mind Ligertwood's "Incense (Sometimes by Step)" and "Transfiguration," this track packs a lot of theological reflection of what it really means for Jesus to be our new wine. 
Simplicity is the winning card of "God so Love."  Utilising John 3:16 as the song's seed thought and with a chorus that is infectiously catchy, "God So Love" is one churches will be belting to on the top of their lungs in no time.  Pundits of Hillsong's ballads will love the Taya Smith-led "Valentine."  And those who love last album's "Elohim" with the mysterious ethereal-sounding aura will adore "Be Still." Keeping the cross of Jesus central is the reflective "In Remembrance."
Just as with every Hillsong album, there are a few fillers.  This album is not exempt.   "Lettered Love" with its big electronic piano beeps is a little too lighthearted.  With "The Lord's Prayer" -- haven't Hillsong recently covered the same prayer in "Our Father" not that long ago?  And do we seriously need another song setting our Lord's exemplar prayer to music again?  Nevertheless, despite the foibles, this album still towers most of the worship albums out there.  If you want to stack up your church's vocabulary in worship, there is more here.